Clas Ohlson pop-up truck
External brand activation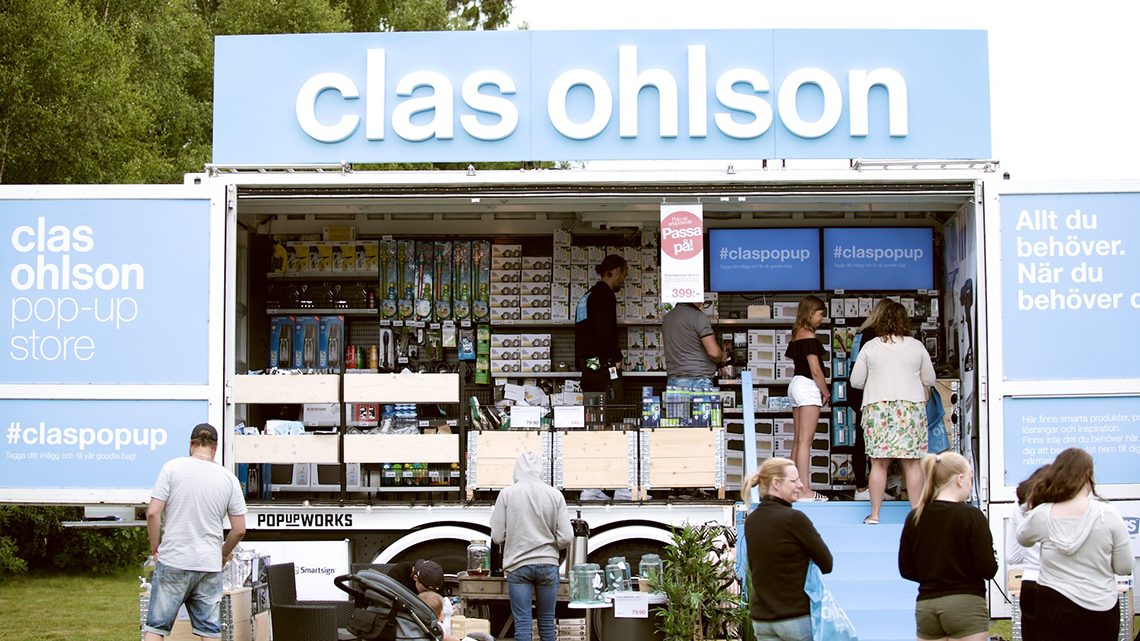 A traveling celebration
Building up to their 100th anniversary celebrations, we developed a campaign to increase awareness of Clas Ohlson and its offering among new customers, while strengthening relationships and confidence among existing customers.
The challenge was to identify everyday problems that provided interesting content, while matching them with products you wouldn't normally associate with the Clas Ohlson product range. We also needed to find a cost-effective way to reach out to customers all over the country.
Solving your everyday
We found the answer in a pop-up truck with a product range customized for specific situations and needs. With that, we took Clas Ohlson to the customer and solved their everyday problems while promoting accessibility at a whole new level. The response was amazing as it popped up at places like boat launches and campsites, sparking interest around the company's product range along with genuine customer engagement.