The Swedish Steel Prize
SSAB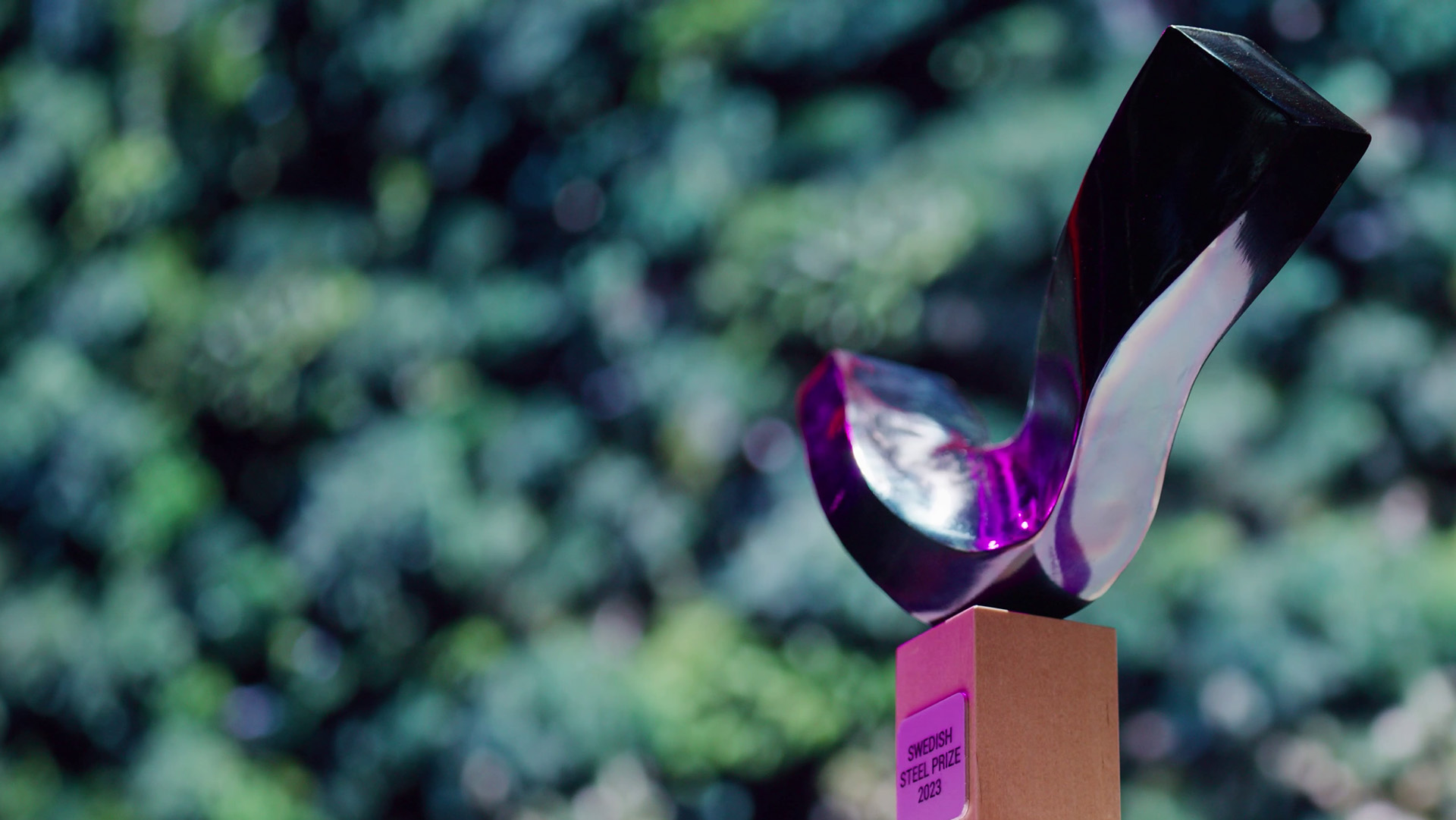 The task
The Swedish Steel Prize is all about innovation and celebrating revolutionary ideas in the steel industry. For more than 20 years, the prize has recognized steel innovators who find new solutions that contribute to a better and more sustainable world. It honors individuals and organizations from around the globe who use steel in innovative ways to improve business, industry, and society.
This year marked the 21st time the prize was awarded, and it was accompanied by two days of activities at Waterfront and on site at SSAB's steel mill in Oxelösund.
Inspiration Day
During this event, around 550 attendees from nearly 50 countries participated in inspirational seminars, live interviews, and panel discussions. They learned from international keynote speakers about strategies for addressing global sustainability challenges through innovation and collaboration. Notable speakers included Professor Johan Rockström, a Swedish scientist and expert on global sustainability, and Nils van der Poel, the current men's World and Olympic speed skater.
The day was accompanied by videos produced by PS Occasion. Filmed from various locations around the world, the finalists shared their solutions.
Gala Dinner and Award Ceremony
The theme for the Swedish Steel Prize 2023 was "The Shift." It emphasized the recognition that the easiest solution is not always the best one. It encouraged embracing new ideas and technology. During the dinner and award, the winner was announced.
Sustainability Certification
In partnership with Greentime, PS Occasion ensured that the Swedish Steel Prize became a Certified Sustainable Event. SSAB, assessed the event's environmental impact by using Greentime's digital tools. Everything from content and messaging to waste management was scrutinized from a sustainability perspective.
PS Occasion was responsible for concept, graphics, and content production for the event. PS Occasion also assisted SSAB in obtaining the sustainability certification for the entire event.