YSL Beauty Event
A content driven event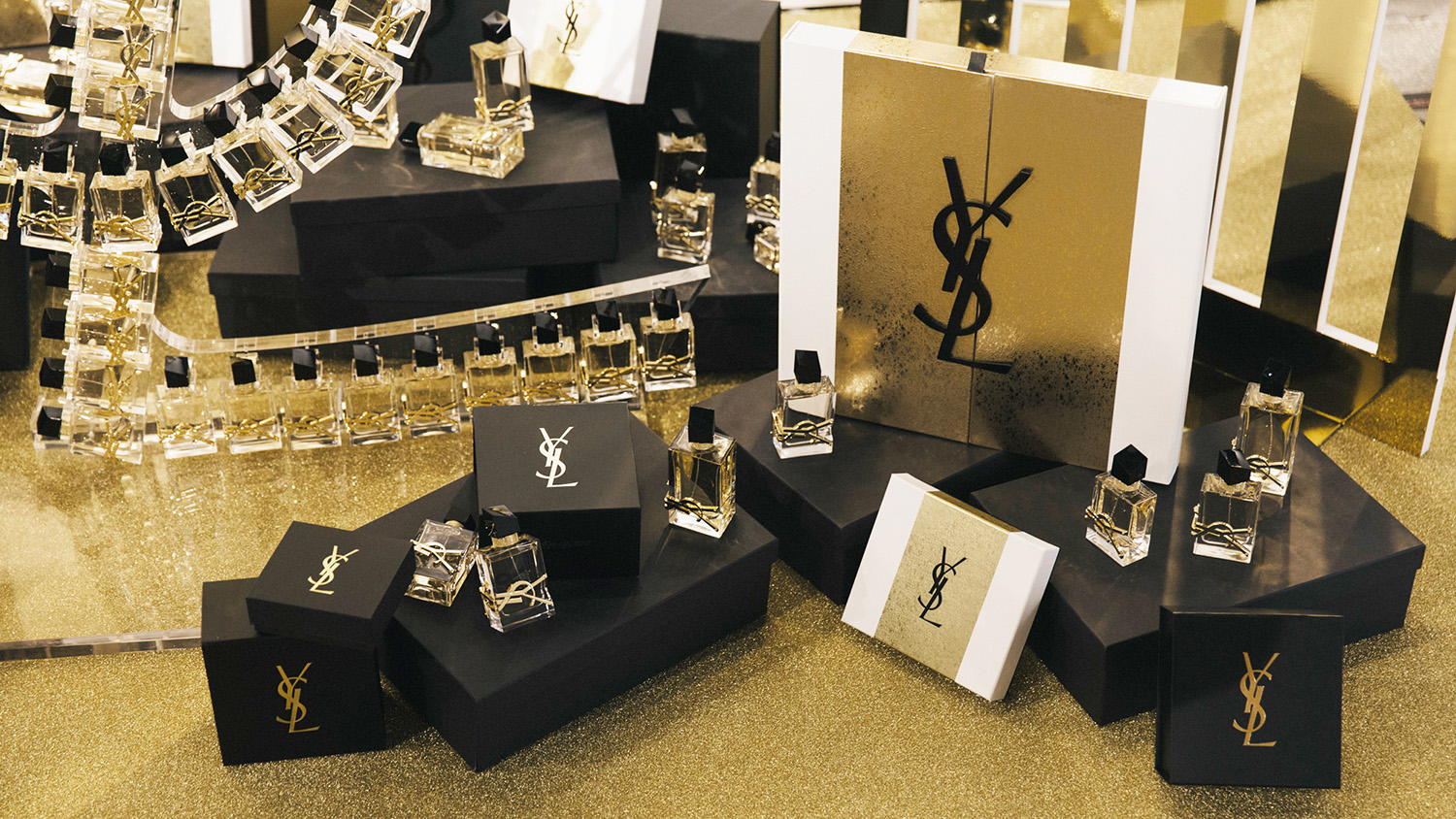 Content creation
As december approached, YSL Beauty where to have an exclusive event in Stockholm to showcase perfume and make up from the YSL Beauty collection. The guest list included both high level influencers and press, so every part in the event was to stand out and draw attention onto social media.
As this was the main focus of the event, the first stop for the guests was the content creation room – designed and decorated with the goal of inspiring the guests to create their own content. The custom produced interior pieces really stood out, making the perfect backdrop for both photos and creativeness, as for the products on display.
An exclusive experience
The guests also got a sneak peek of the upcoming advent calendar and were able to try out new products together with the YSL Beauty team, before having dinner together. We at PS Occasion handled all logistics and design of the event, that took place at the popular Bank Hotel in central Stockholm.