EQT All Staff 2021
1 broadcast, 13 cities, 20 restaurants and 1000 employees
all over the world.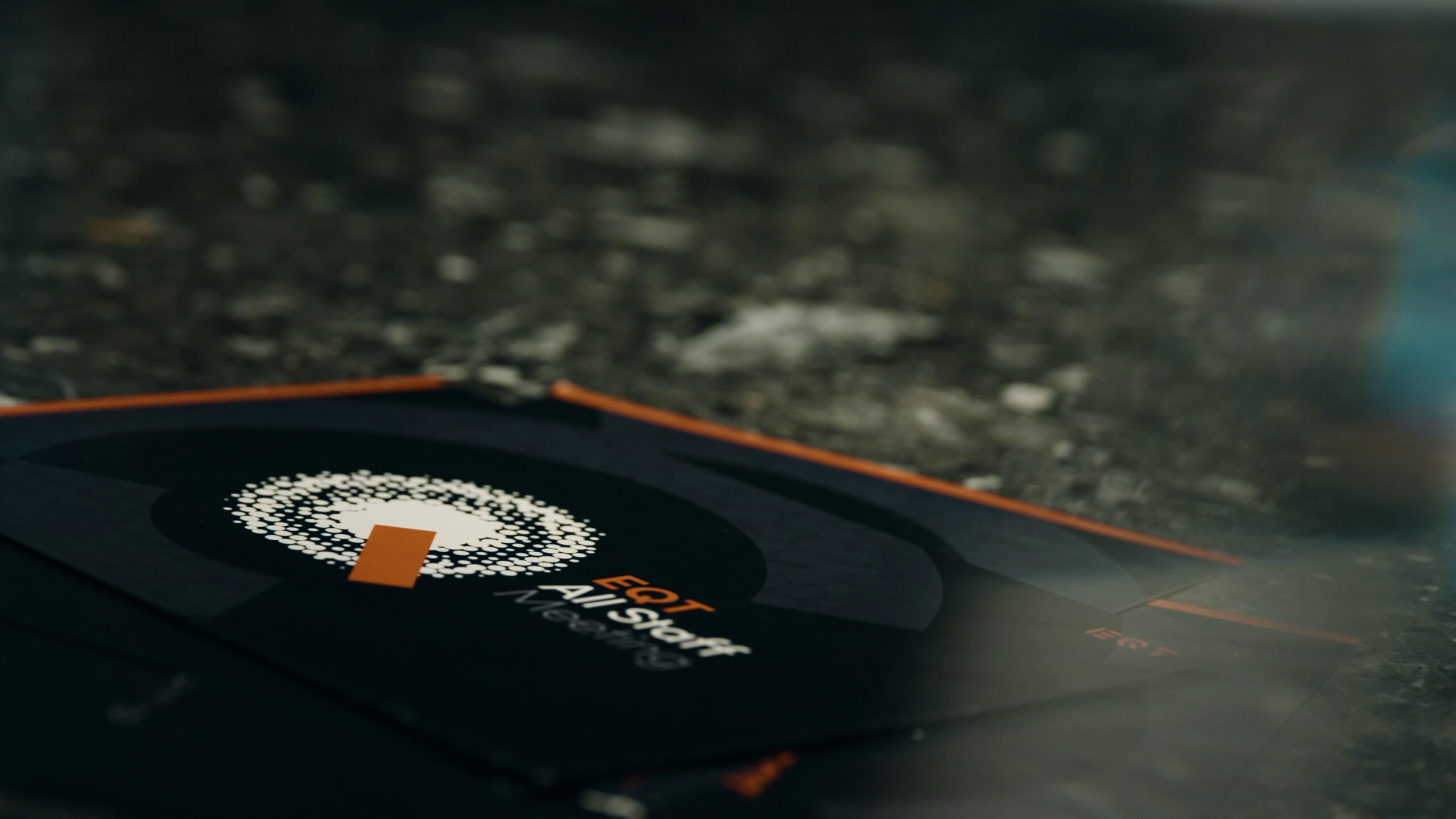 The Mission
EQT is one of PS Occasion's long-term clients and we have been producing their annual All Staff Meeting for several years. The 2021 All Staff conference presented a challenge due to different Covid-19 restrictions globally. In addition to this, both we and the client have a new approach on travel due to our sustainability approach. So, how can we create a sense of belonging and interact across the globe when we cannot meet?
The Result
We created a hybrid event. From a studio at the EQT headquarters in Stockholm, we broadcasted the live event to around 1000 employees, who joined from their homes and from around 20 different restaurants all over the world. Broadcasting hubs were set up in Zürich, Hong Kong and New York and the livestream offered entertainment, information, interaction, and pre-recorded segments featuring actors and speakers such as actress Malin Åkerman and Linda Hill from Harvard University.