Oriflame Gold Conference
Hosted together with Oriflame home town – Stockholm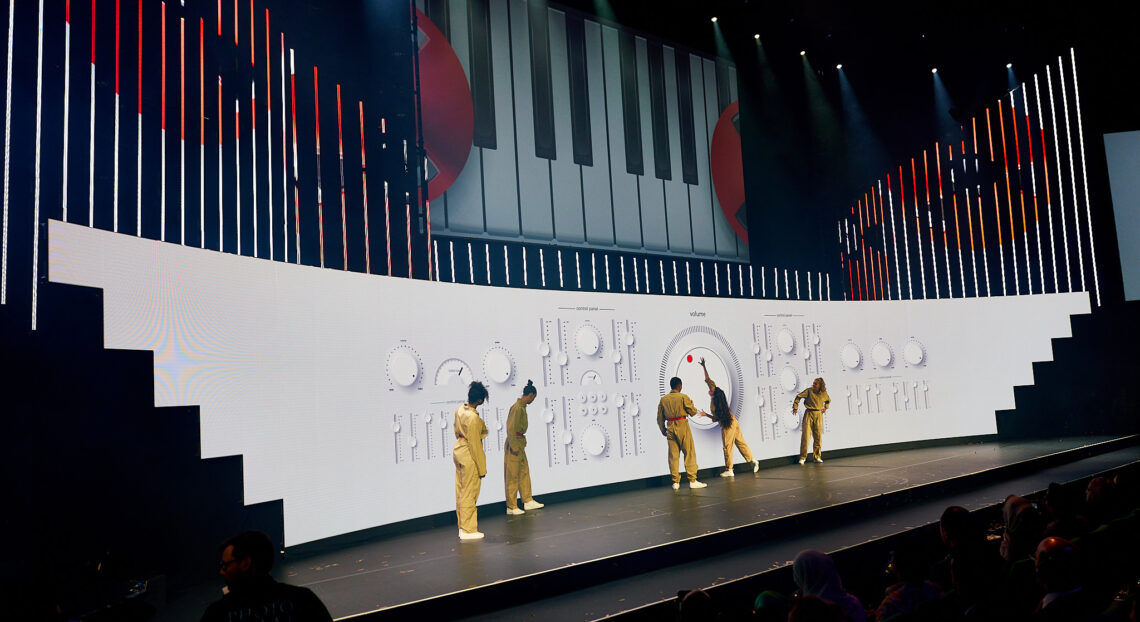 The Mission
Oriflame's brand position is summarized as Beauty by Sweden. So, when the annual international conference was to take place in the company's hometown of Stockholm, we wanted to raise the brand position as much as possible.
It was done by getting all participants to experience Beauty by Sweden – which ran like a yellow and blue thread throughout the conference's activities. The project was aimed primarily at Oriflame's beauty consultants, but a big focus was also to create an experience for a secondary group – Stockholm's residents.
A city take over
2 500 participants from 18 different countries took part in the Gold Conference 2019. Their experience of Sweden was a range of activities and events such as: a welcome party with a lot fun for family, colleagues and friends, a sales rally to learn about all the new products to come and a gala dinner inspired by the four seasons of Sweden. At the same time, Kungsträdgården in Stockholm acted as the Oriflame Hub, where the locals got a chance to meet the consultants and experience more about Oriflame's products.
A climate neutral activation
An important measure in line with Oriflame's core values ​​was that the conference, including air travel to and from Sweden, was climate compensated. This eventually helped making the conference a climate-neutral event. The Oriflame Gold Conference in Stockholm 2019 received top marks from participants with one of the absolute highest scores ever received.