Vi är här nu
Event Co-Lab with Just Arrived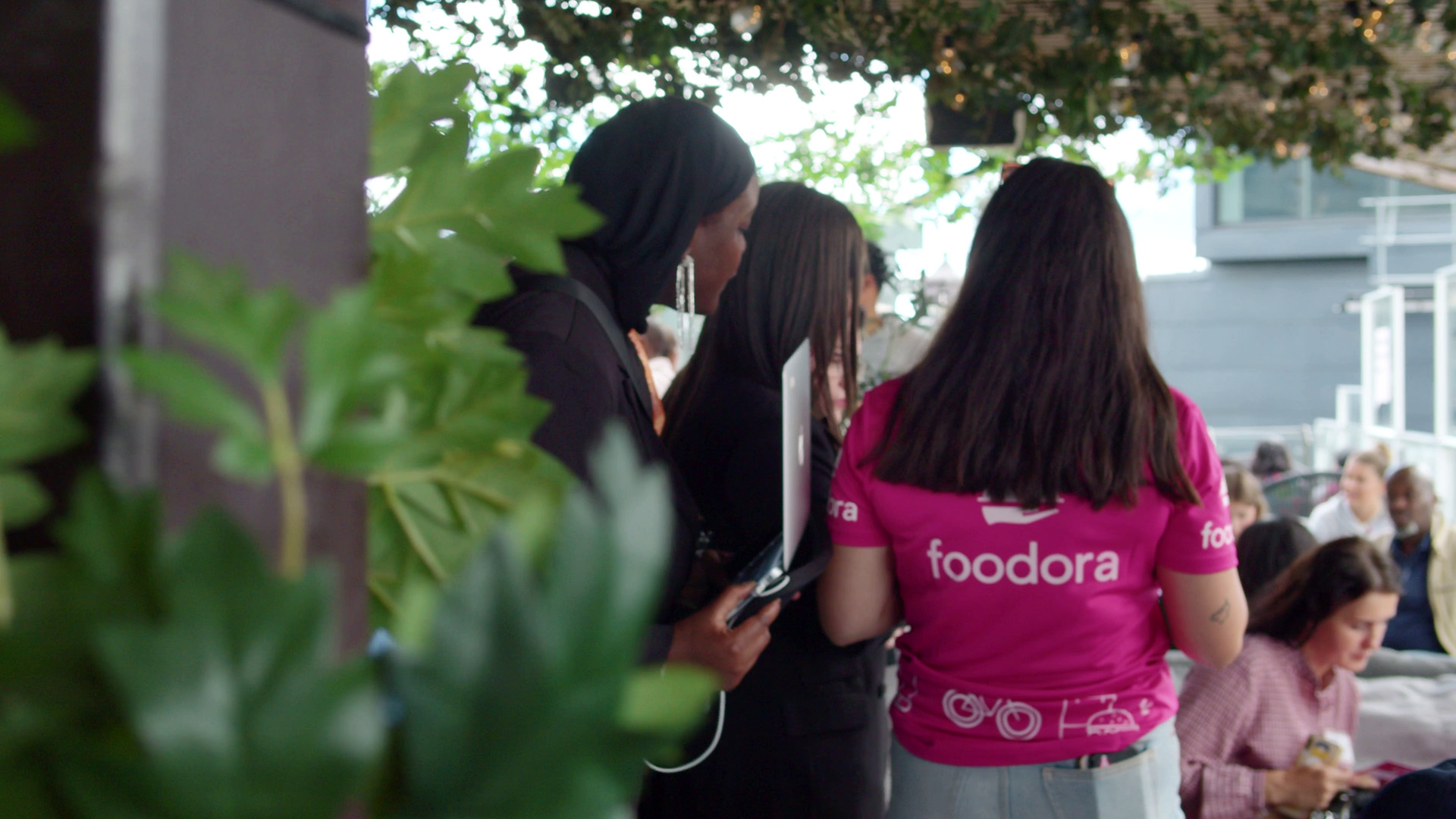 On the 31th August, the event "Vi är här nu" took place at hotel Clarion Sign's rooftop in Stockholm, as a collaboration between us at PS Occasion and the recruitment agency Just Arrived.
Just Arrived started in 2015 following the refugee crisis, with the idea that all new competence in Sweden is of value. The ambition is to match individuals with companies and give everyone a chance to start a work life in Sweden. Back then, we at PS Occasion collaborated with them in creating the communication concept "Vi är här nu"/"We're here now". The concept aims to shine a light on the urgency as well as the potential in giving newly arrived competence a chance to start working in Sweden.
As the war in Ukraine broke out during spring of 2021, a similar situation emerged with new people seeking to establish themselves in Sweden. We at PS Occasion reached out to Just Arrived, with the suggestion of redoing the event – and they were not late to say yes.
At hotel Clarion Sign in central Stockholm, we created a meeting place for candidates to talk to Swedish companies and employers, as well as the recruiters at Just Arrived. The need for this became obvious, as 500 candidates came through the doors. We at PS Occasion facilitated the event, in everything from communication, concept, graphics, logistics and production. This made Just Arrived and their clients able to focus on the purpose of meeting and talking to candidates and potential future employees.
Listen in to what Anna Pesula, Head of Sustainability at PS Occasion had to say at the event by watching the film (in Swedish):